Boo'd Up – #LHHATL 'Sister-Wives' Joseline Hernandez & Mimi Faust Spend Quality Time… [PHOTOS]
By ATLien
It seems that Joseline Hernandez and Mimi Faust have been getting along quite nicely since their 'Love & Hip-Hop Atlanta' Reunion show make up session.

It was revealed during part 2 of the season 4 reunion (CLICK HERE if you missed that) 2 that JoJo Dancer Joseline and Mimi had shared a few 'intimate' moments together with Stevie J. (which really wasn't a much a surprise).
[READ: Mimi Speaks on Forgiving Joseline + Appearing on Stevie J's Spin-Off… (VIDEO)]
Now the trio seem as thick as thieves and Mimi and Joseline appear to be making the most of their 'sisterwives' situation, much to Stevie J's amusement.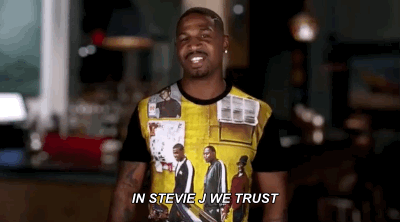 More photos of the new 'threesome' below… (more…)
Straight From The A [SFTA] – Atlanta Entertainment Industry Gossip & News
Let us know what you think in the comment area below.
Liked this post? Subscribe to my RSS feed and get loads more!" Props to: Straightfromthea
About The Author
Related posts